Restoration

That Exceeds Your Expectations
We believe that our focus on quality and customer trust is what has helped us earn a reputation as one of the most reliable and respected restoration companies in the industry. We are dedicated to maintaining this reputation by continuing to provide the highest quality work and exceptional customer service to every client we serve.

Here at Beacon Restoration, we pride ourselves on our attention to detail and commitment to excellence. We'll go above and beyond to ensure your property is restored to its pre-damage condition.
We work with a wide range of insurance companies to help make the restoration process as smooth and stress-free as possible for our customers. Our team has years of experience navigating the insurance process, and we are happy to work with your insurance company to ensure that you receive the coverage you need to restore your home.
Let our Clients

Speak For Us
Quick response even during holidays. Caring family owned professional people. Wouldn't ever use anyone else.
This company came quickly and set up machines to begin drying out areas of my home that sustained water damage. They were respectful of my home, friendly and professional. Thank you, Scott and team.
Scott, Shawn, and the Beacon team did a great job fixing up our house after recent water damage. They came by the day we found the damage and immediately started remediation. They worked directly with the insurance company making our lives easier and during restoration communicated effectively every step of the way. Highly recommend if you ever need water remediation/restoration services.
Allison Whitmire
2023-09-15
Beacon Restoration went above and beyond finish my project (rent home with college students in College Station) on time and on budget often working weekends and holidays. Additionally, they helped me navigate the insurance reimbursement and helped me to receive back all I was untitled to on my claim.
Byanka Delgado
2023-09-04
Great company to work with the staff waa amazing they were on time got the job done and did excellent work at an efficient time highly recommend them won't be calling any one else when I need a job done but then
In the middle of June, an enormous tree situated next to my front laundry room unexpectedly toppled onto my house's roof, resulting in extensive damage throughout the affected areas. The fallen tree spanned the entire length of both the laundry room and living room roofs, and its branches forcefully penetrated ceilings and walls, exacerbating the destruction. This incident led to significant water damage, saturating and compromising nearly the entire floor of my residence. My insurance company dispatched a representative for mitigation, but they experienced delays due to their limited experience in handling such complex situations. Upon conducting a Google search, I came across Beacon Restoration, a company with a stellar five-star reputation. Scott, the company's owner, promptly responded to my call, conducted a swift assessment of the damage, and initiated mitigation work the very next day. Their work was characterized by meticulous professionalism, adhering to all industry standards. Each day, they diligently cleaned up before leaving my house. Thanks to Scott's expertise and knowledge, he was able to uncover hidden damage and diligently maintained comprehensive documentation to facilitate the claims process. Stephen, the project manager overseeing the mitigation, proved to be a highly responsible and courteous young man, making communication with him and his team both pleasant and effortless. I enthusiastically recommend Beacon Restoration Company for their exceptional service and professionalism.
After purchasing a home to renovate, I soon discovered I had a mold problem. I hired a hygienist to test and create a protocol. I then hired Beacon Restoration to do the remediation. Stephen with Beacon was the project manager as well as doing the work. He was very professional and kept me in good communication during the project. Beacon passed during the first clearance test, so I was able to get back to my renovation quickly. I would recommend them to anyone facing a mold problem.
Joshua Amisadai Laguna espinales
2023-07-17
Exelente y profesional recomendados
Vanessa Arteaga
2023-07-16
Son excelentes y profesionales
Outstanding professional service provided by Beacon Restoration from beginning to end. Quick response time to an already traumatized homeowner; excellent and timely work in restoring my house, including follow up visits. Five stars.
Our Restoration

Process
Beacon Restoration is a full service water mitigation and restoration company
1.
Assessment of the damage
As soon as we reach your property for disaster damage restoration, the first thing involves inspecting the damage. This inspection involves examining every minor to major damage, including the structural integrity of the home, to inspect your restorable possessions.
2.
Salvage extraction
The damaged assets and other debris will be removed from the property safely. For example, in the
water damage
, the water and mud will be extracted to avoid further moisture-related concerns like mold growth. On the other hand, in case of fire damage, even minor ashes and soot stains will be removed to ensure healthy air quality.
3.
Packout and Content Storage
Your unaffected belongings will be packed and safely transported to our content storage facility while we perform disaster restoration services.
4.
Repair and Restoration
After cleaning up the entire building, we will move forward to mend all the damaged parts of your property. After performing
reconstruction services
, we give the final touches with paints and refinish to regulate your living environment.
5.
Inspection
This last phase ensures we leave no stone unturned to treat even the minor parts of your home.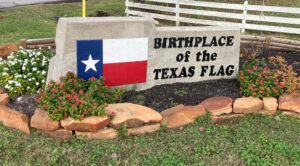 Montgomery, Texas, is a charming and historically significant town located in Montgomery County, just northwest of Houston. With a rich history dating back to its founding in 1837, Montgomery exudes a small-town, Southern charm that captivates both residents and visitors. The town is known for its beautifully preserved historic district, where you can wander down tree-lined streets and admire well-preserved 19th-century buildings that house quaint shops, art galleries, and cozy cafes. It is here, in the heart of Montgomery, that the iconic Texas flag, with its lone star and two horizontal stripes, was first conceived and designed by Dr. Charles B. Stewart, making this town a pivotal part of Texas history.
Montgomery's natural surroundings are equally captivating, with its location on the shores of Lake Conroe, making it a haven for outdoor enthusiasts. The lake offers a variety of water-based activities, including boating, fishing, and water sports, while nearby Sam Houston National Forest beckons hikers and nature lovers with its scenic trails and lush woodlands. The town's numerous parks and recreational areas provide ample opportunities for picnicking, bird-watching, and enjoying the great outdoors.
The sense of community in Montgomery is strong, with a friendly and welcoming atmosphere that residents cherish. Local events and festivals, such as the annual Texas Independence Day celebration, bring the community together to celebrate the town's history and culture, including the creation of the Texas flag. Montgomery's excellent schools, safe neighborhoods, and proximity to the amenities of nearby cities like Conroe and The Woodlands make it an ideal place for families and individuals seeking a tranquil yet well-connected lifestyle. Whether you're interested in exploring its historical sites, enjoying the natural beauty of the area, or becoming part of a close-knit community, Montgomery, Texas, offers a unique blend of history, nature, and Southern hospitality, deeply intertwined with the birth of the Lone Star State's flag.
Experience

the

Difference

with Beacon Restoration.